Step 1
Lay the nappy open and place the insert into the pocket of the nappy. Make sure the insert doesn't stick out of the back. If it does, fold the insert so it fits perfectly and lay the folded part in the front of the nappy.
Then place a liner on top of the nappy (if you use one), directly under the bum. If it sticks out of the nappy, just tuck it back in. It is better not to fold the liner, because the pee needs to go through the liner to get absorbed by the inserts.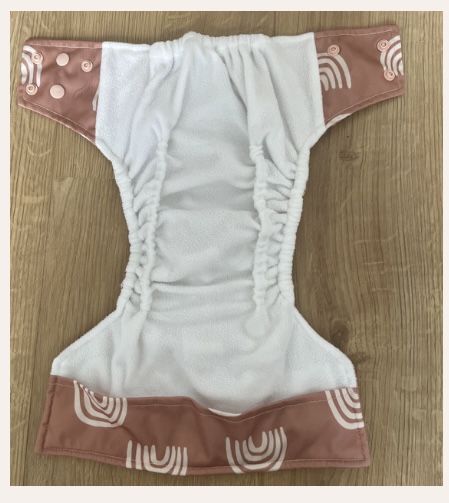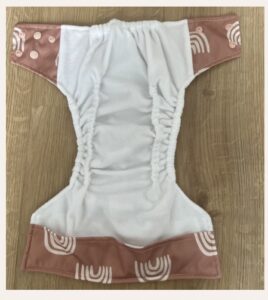 Step 2
Squeeze the middle part of the nappy to make it smaller and sit well between the legs. Pull the front of the nappy up to baby's tummy. Make sure it is pulled high enough to provide a snug fit around the base. Tighten the rise snaps so the nappy is not sagging and not compressing either. Pressure on the nappy can cause compression leaks, so make sure it sits not too tight. Then pull the waist flaps and snap into place, but not too tight; leave enough room to slide 2-3 fingers into the waistband.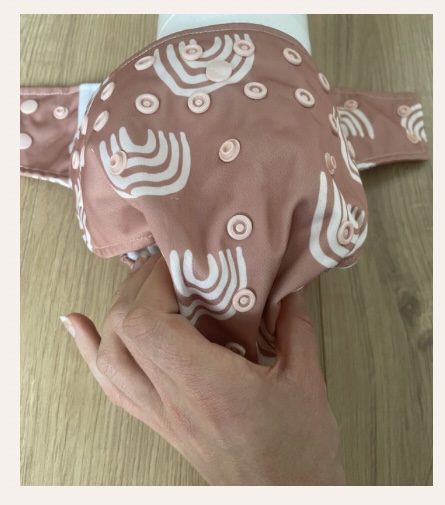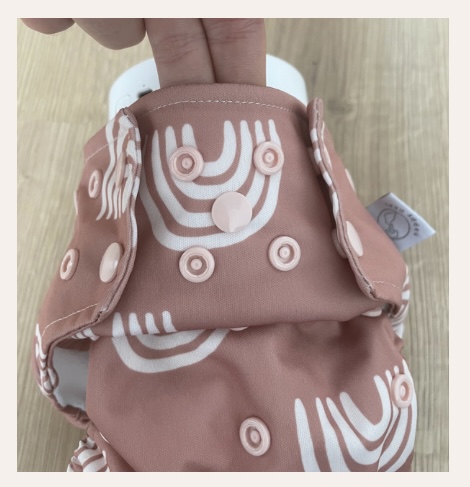 Step 3
Tuck away any excess waist fabric, tuck up any excess front fabric and do not forget to tuck in the leg elastics to prevent leaks.